7 Year Anniversary Sale! 20% OFF All Day on Saturday, December 14, 10:00a.m.-7:00p.m.
December 14, 2019 @ 10:00 am

-

7:00 pm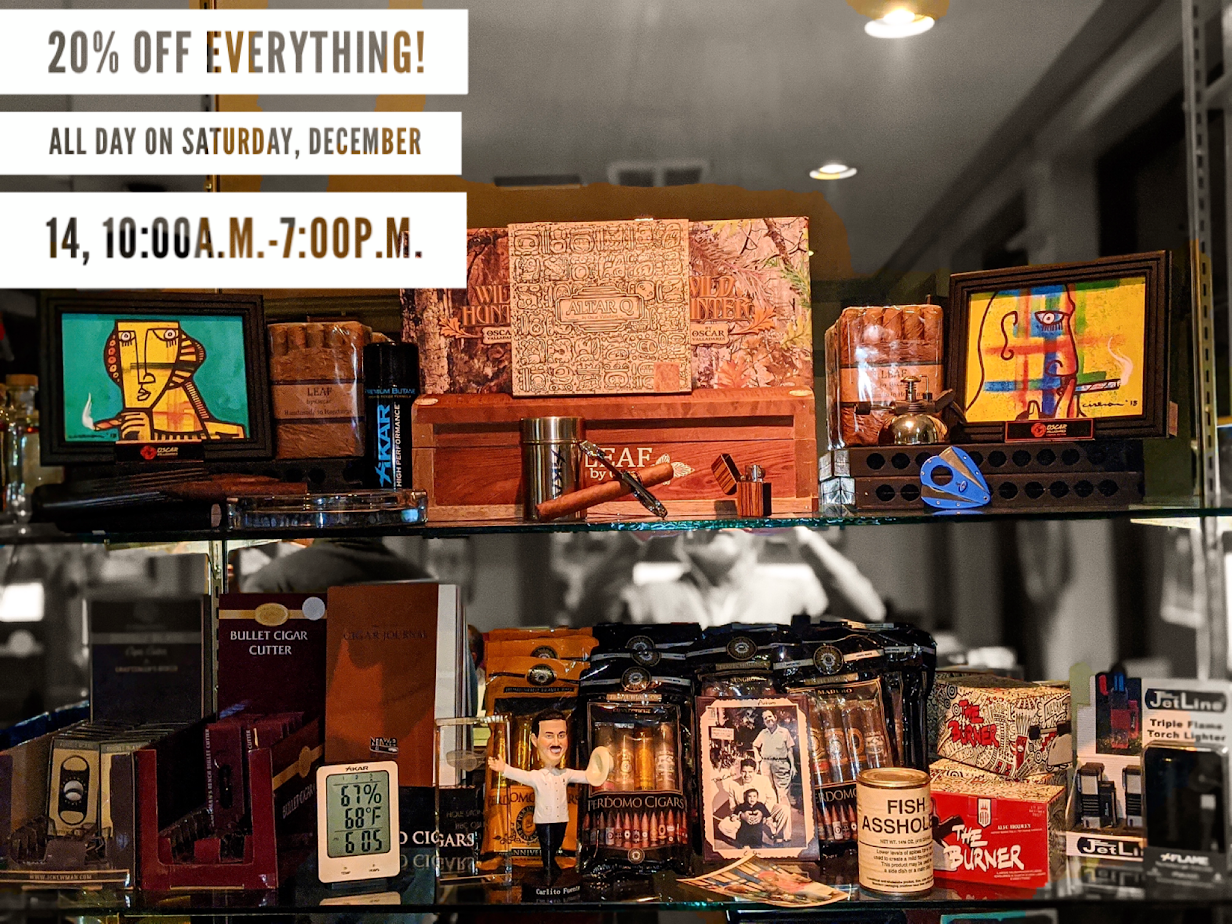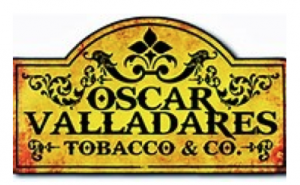 In appreciation and celebration of your continuing support of our small business, everything in our current in-store inventory (with very limited contractual exceptions) will be offered @ 20% OFF!  You may NOT STACK your Loyalty Rewards Points, Birthday Discount, or any other discount on top of this generous offer.  This SALE includes cigars, pipe tobacco tins, Savoy and travel humidors, ashtrays, lighters, cutters, and butane. Gift Cards are NOT included.
And that's not all, our honored guest for this celebration will be Oscar Valladares, creator of Leaf by Oscar, the 2012 Series, Oscar Habano, Oscar Maduro, Ciscerone, Superfly, and Wild Hunter cigars.  With the 20% OFF SALE, Oscar will offer a FREE Oscar cigar for every 4 Oscar cigars you purchase.  He will also have complimentary Oscar gifts for BOX purchases!  Jack will have the grill smokin' and will prepare cuisine for your enjoyment.
For our out of town loyal customers, you do not have to be present to share in this Anniversary Sale!  We'll accept phone orders from you beginning Friday!  Phone us @ 251.517.9526.  Free Priority Mail Shipping on $100+ purchases of in-store inventory. 
Holiday Gift Concierge Services offered @ these special prices.  Let us do your holiday shopping for you for your fellow "Lovers of the Tobacco Leaves."  Place your gift orders with us and we'll ship your gifts for you on Tuesday, 12/17.  Free Priority Mail Shipping on $100+ purchases.  Just provide us the addresses of your friends and customers to ship their gifts!
Too often Jack and I forget to say thank you for your loyal support of our business.  For you, we are grateful!  Merry Christmas and Happy New Year to your families and to you.
Gene, Jack, Justin, and JC